Outdoor rattan chairs are very popular pieces of furniture to use on patios and porches. Shopping and choosing the right ones is important, and you want to ensure you know what to look for. Let's say you're looking for a chair or two for your patio. You most likely have already decided where to place and use them. What you need to do next is choose a style, color, and cushions that will complement your outdoor decor and provide the comfort you are expecting. Shop at a brick-and-mortar or online wicker store or reputable furniture store. Steer clear of shopping at box stores or hardware stores that only carry wicker furniture during the spring season. These stores generally do not carry the same quality wicker furniture that you will find at a store that deals in wicker furniture all year round. Also, you won't be able to go back to a box store and find matching pieces once they have sold out for the season like you would be able to do at a wicker store that tends to carry wicker collections for years.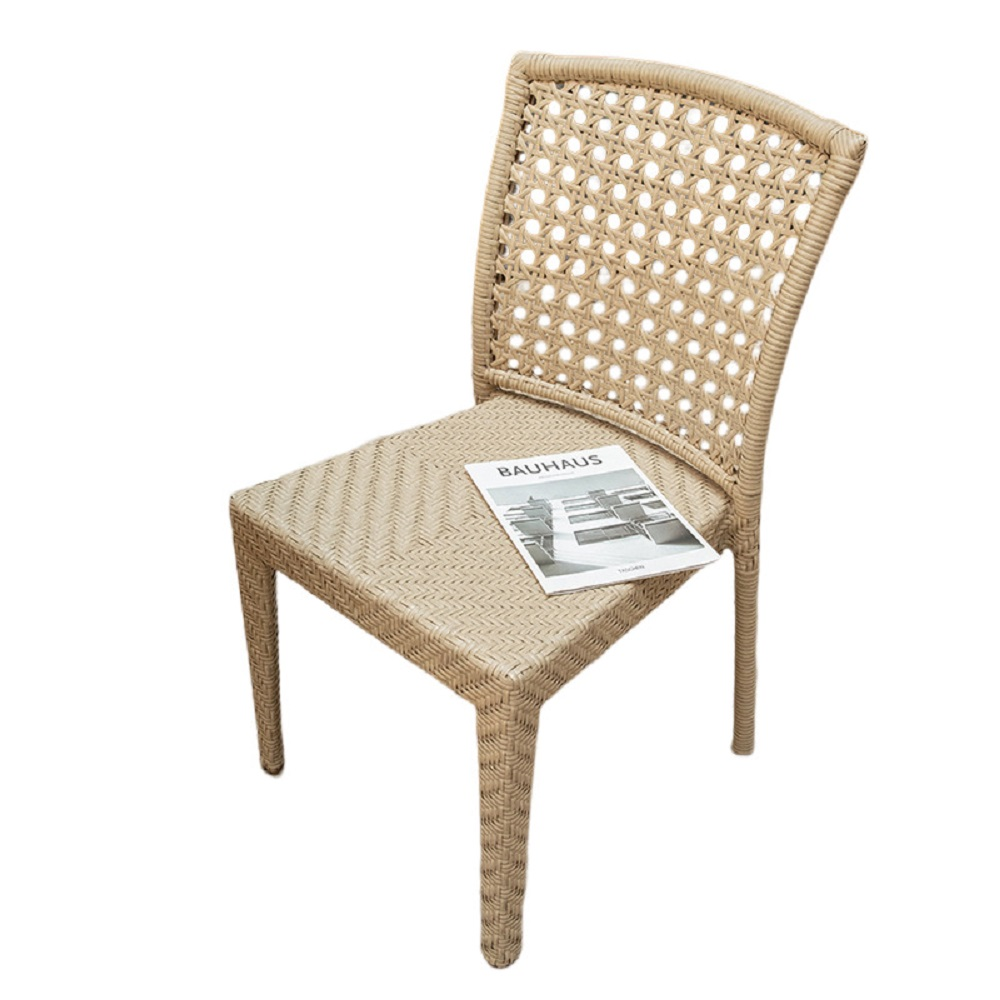 Tips to Consider When Shopping for a Rattan Chair:
1. The Chair Shape or Style
The shape and style of the chair are a matter of taste but should also conform to complement other pieces of furniture in your outdoor decor.Wicker furniture is versatile so most wicker pieces can be used together. There are exceptions, though. For example, a very modern sectional design collection with squared-off boxy corners will not necessarily match up very well with traditional wicker pieces. Try to keep with either a traditional wicker or a modern wicker style.
2. The Rise Between the Ground and the Seat Platform
Most people don't need to worry about the rise between the ground and the seat platform or seat cushion because they are pretty standardized, so the average person will be somewhat comfortable, if not completely comfortable when using the chair. However, if you are very short or tall, you may want to look more closely and get more information about seat height. Sitting in a chair where your feet don't touch the ground or your knees are getting close to your chin can be disappointing, to say the least.
3. The Arm Design
The arms on outdoor wicker chairs can have different shapes that may affect your comfort. For example, the ergonomic design is more perfect for the curve of human body. Some have rounded armrests where your hand sits and rolls down the face of the chair. You should look for these things and consider comfort and aesthetics when shopping for a chair.
4. The Back Height
The back of the chair can be short, tall, or anywhere in between. This is not as much a comfort issue as it is an aesthetic one. Although some people insist on a high-back chair for support, it's really a matter of preference.
5. The Color
The color is an important choice. Depending on the vendor and collection from which you choose your chairs, you may be limited to the number of color choices you have. Choose the color finish that you feel comfortable with.
6. The Cushion Type
The cushions for a chair can make all the difference in the world with respect to comfort and decor. If you are shopping for standard wicker, you can use tufted or foam cushions. Tufted cushions are less expensive and adequate for standard wicker use. If you looking for a more firm with a boxy look, go for solid foam cushions. If you're shopping for deep seating chairs, you will get thick foam seat cushions and fiber-filled back cushions as part of the package. Cheaper versions of cushions are offered in box and hardware stores. They typically don't last one season compared to buying quality cushions from a wicker store or cushion maker. Many times in the case of cushions, you get what you pay for.
6. The Cushion Fabric
If you shop at the right place, you can choose the fabric. Shopping at a wicker store with hundreds of fabric choices is beneficial because you can customize your cushions to match the wicker and decor. You can usually choose from all-weather and Sunbrella fabrics, which gives you the best advantage.